COLLECTION


COLLECTION


CERVESA ARTESANA ECOLÒGICA ELABORADA DE MANERA ÈTICA I SOSTENIBLE EN ALCOI
VOLEM CANVIAR EL MÓN I VOLEM FER-HO AMB TU!!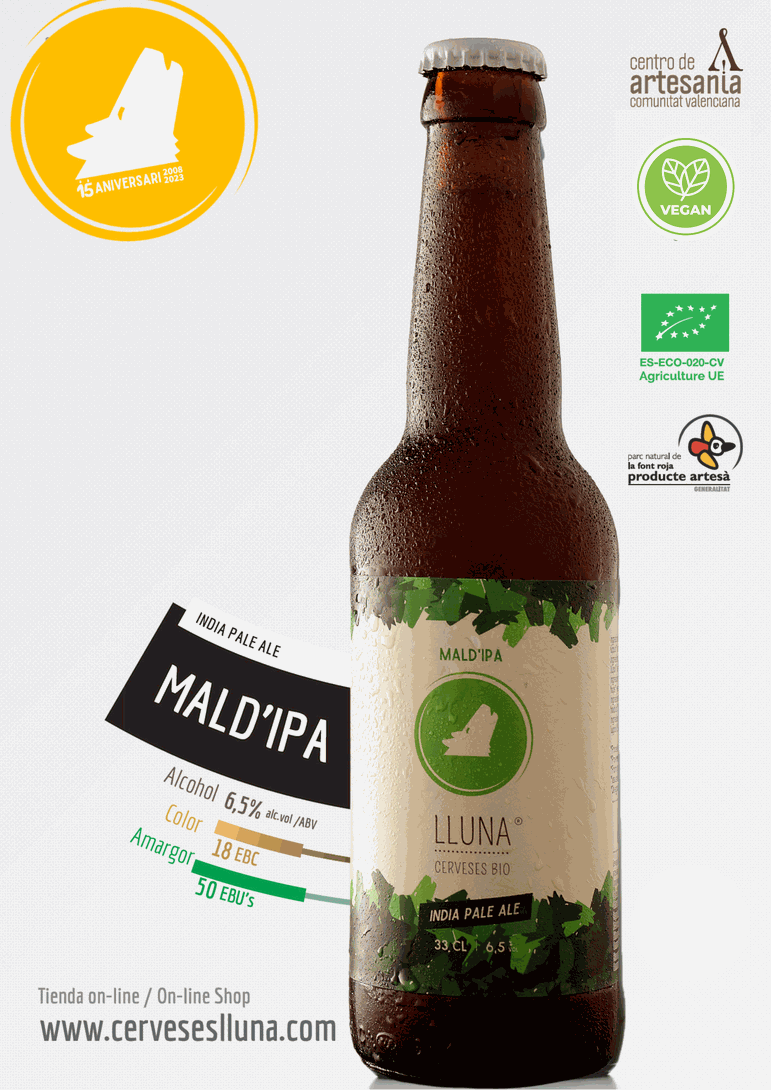 MALD'IPA
¿T'agrada el llúpol?
Cervesa d'estil India Pale Ale amb
aroma a llúpol, sabor intens i amarg,
equilibrat amb el cos que aporta el malt.
Amb final sec. Els llúpols de proximitat,
de les varietats Columbus, Magnum i
Cascade són els protagonistes.
COLLECTION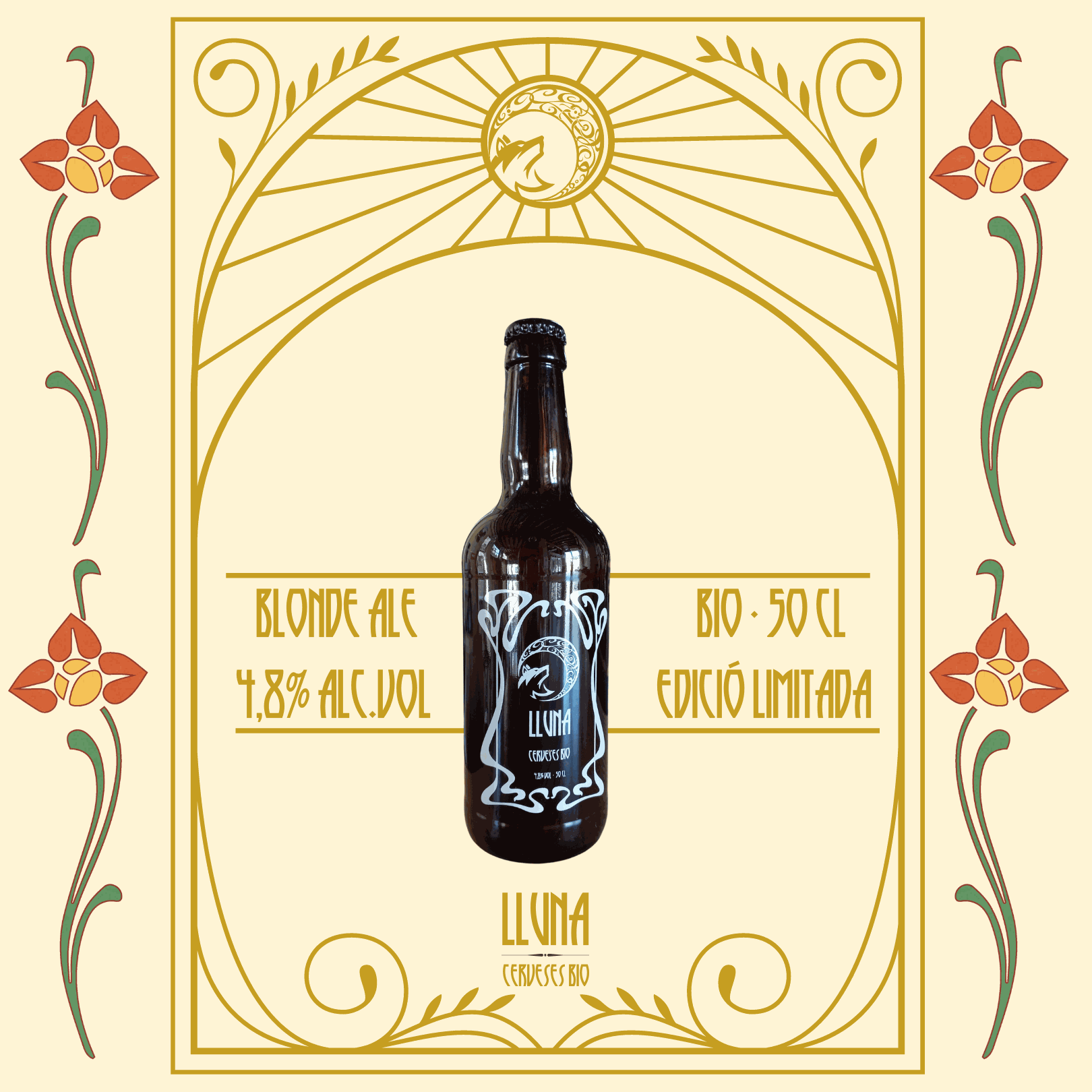 LLUNA
FIRA MODERNISTA 2022
COLLECTION


BOTELLA SERIGRAFIADA D'EDICIÓ LIMITADA
COLLECTION


Top-fermented beer American Blonde Ale style, brewed with barley malt and 13% of wheat malt. It

has a fruity aroma with floral hints, smooth and refreshing taste. Cascade hops gives the beer a hoppy

character

.
Gluten free.
Col·lecció
BESTIARI
Season beers and unique recipes for every batch.
Stay tuned
!!
BOC
Traditional Character.
2019 Edition: Elaborated by the traditional method of double deccocion. Limited edition. Gluten free
COLLECTION